BALI INTERNATIONAL KITE FESTIVAL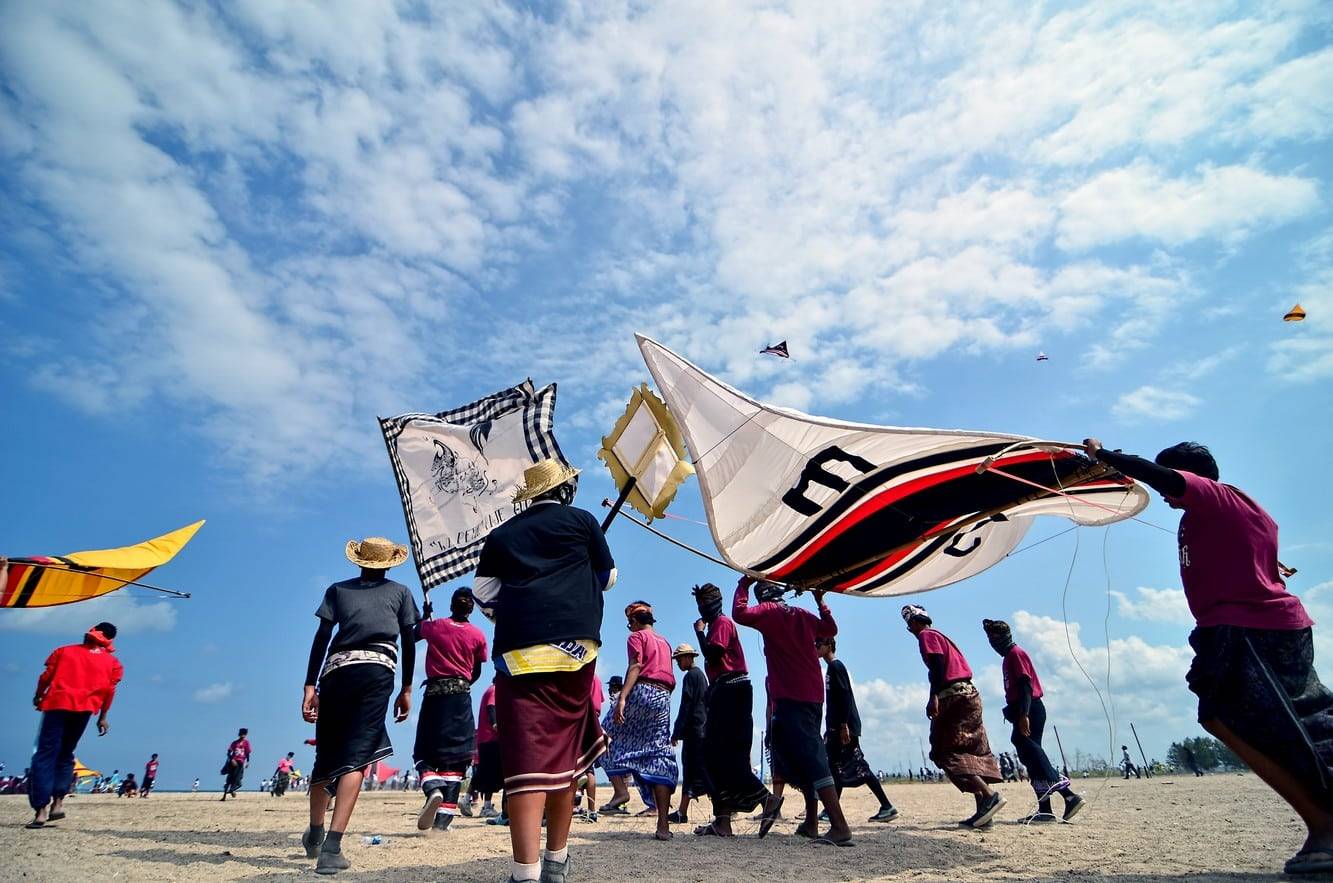 The Bali Kites Festival is a kiting event that takes place annually between July – August (sometimes through October). This year the event will be starting from the 15th August and ending on the 18th August 2019. It kicks off notably at the start of the windy season in Bali. The dry and windy season is coloured by the kite events on Padanggalak Beach in the town Sanur and other locations.
It all started with the local agrarian festival dedicated to thanking gods for the crops and harvests and turned into a range of festivities.
The festivals then became a competitive ground for communal 'banjar' youth groups, who send their 'sekaa layangan' kite teams to participate and win prize. A competition is also usually held for 'new creation' kites. These may include detailed three-dimensional figures and unusual designs, ranging from Hindu gods, cars and motorbikes, to mascots and brand sponsors. A gamelan orchestra accompanies each troupe. This adds to the joyous spirit of the Bali Kites Festival and the dramatic take-offs.
The festival is confirmed only if the weather promises to be good, thus, we suggest you to keep it as a last-minute plan, not to get upset in case of cancellation. The closing ceremony of the Bali Kite Festival is planned for the late October, so check the calendar and make sure to be in the right time and place.